eSPi
ELECTRONIC SAMPLING PERCUSSION INTERACTIVE
eSPi: The Rebirth of a Legend
For our first product on the market, we are bringing back the spirit of a piece that has been a milestone in the Hip-Hop world & the House world for over 30 years, the legendary SP-1200. *
eSPi makes the gritty sound & effective workflow that helped create your favorite beats of the 90's available right at your finger tips for the very first time, with no limitations.
SP-1200 is a registered trademark of Rossum Electro-Music LLC
All major platforms (iOS, Android, Windows, MacOS & Linux).
All-in-one solution for beat-making
Simple & effective vintage workflow
Gritty 12 bit sound & Drop-sample interpolation
Made by beat-makers, for beat-makers
The public beta-testing version of eSPi will be available for everyone in February.
A precise date will be announced soon, subscribe to our mailing list to make sure you don't miss it.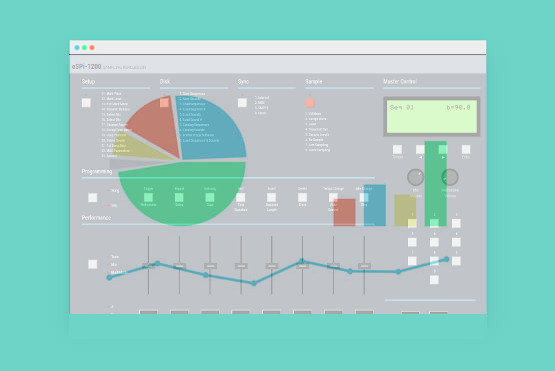 What does beta-testing imply?
While eSPi will be available by the end of February for everyone, it will be a beta version. Read below to understand if this is for you or not.
By purchasing the beta version, you get early access to eSPi for the beta and beyond at a discounted price compared to release price.
But this comes with disadvantages as well, as for at least the first month you can expect bugs & missing features. But that's what the beta version is for, to identify and fix the bugs as well as implement all the features that will make this a complete product.
Please only purchase the beta version if you're willing to provide feedback and you're ready to deal with bugs and report them
Subscribe to our mailing list:
Get the latest updates and be notified as soon as the eSPi beta is released!
Beta Pricing
Prices are reduced during the beta-testing period
Free
$0
All platforms
Test if the app works properly on your device
No time restriction
No sampling, stock sounds only
No exports
Coming Soon
Mobile
$11.99
iOS or Android
Full featured
Sampling
Exports
Cloud save of sequences
Coming Soon
Computer
$19.99
Windows, Mac or Linux
Full featured
Audio input support
MIDI support
Cloud save of sequences
Coming Soon
Frequently Asked Questions
Here are the answers to the most common questions we've been getting
Videos
Here are some videos demonstrating various features of the app
Low Hiss
Follow us on social media to stay up to date
Your message has been sent. Thank you!